Removing and restoring Content Advisor Password
Today it is possible to get access to a wide range of information by means of Internet. However, sometimes it becomes necessary to limit the access to the information of a certain kind. For example, parents can prevent their children from accessing the Web sites with pornographic or sadistic contents. These capabilities are implemented by options of the Content advisor. To protect these options from changing by other peoples, you have to set the Content Advisor Password. The program allows you to clear this password in case you have forgotten it.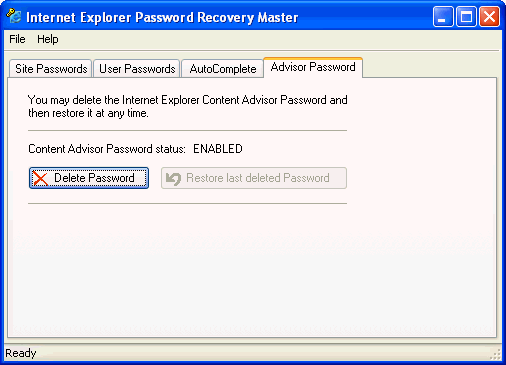 Buttons located on this tab enable you to delete the Content Advisor Password and then restore it at any time.