Autocomplete strings
Internet Explorer has an option* which enables to store the strings entered by a user into HTML forms. For example, such string can be a search string entered into the Web search system or a string containing personal information about the user on an internet site.
(*) This option is called Forms and it is located in the AutoComplete Settings dialog box. To display this dialog box, the user is to launch Internet Explorer, and then select Tools > Internet Options > Contents and after that press the AutoComplete button.
If this option is enabled, all strings stored by Internet Explorer become visible on the AutoComplete tab. There are two kinds of this tab: Group and List.
In the Group, all saved strings are grouped by the field of entering: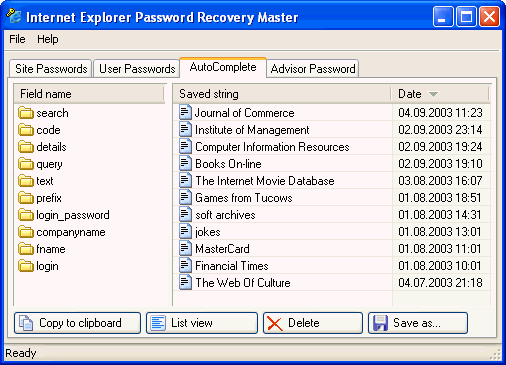 This kind of tab consists of two windows. The left one shows the names of form fields, the right one displays the stored strings as well as the date when they were entered. You can sort the list of saved strings in any order by clicking the column headings.
In the List, all saved strings are shown in one list: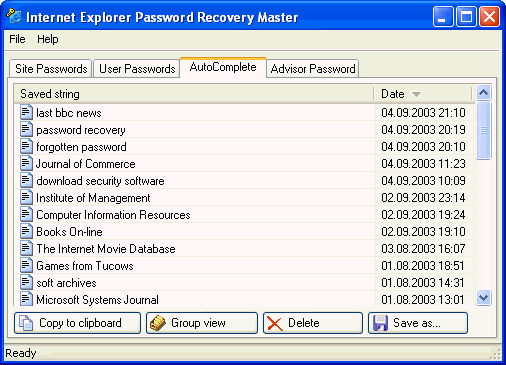 In Internet Explorer autocomplete the e-mail addresses, numbers of credit cards, search requests, registration data, phrases from chats, personal data, etc can be saved.